Newer posts are loading.

You are at the newest post.
Click here
to check if anything new just came in.
January
23
2012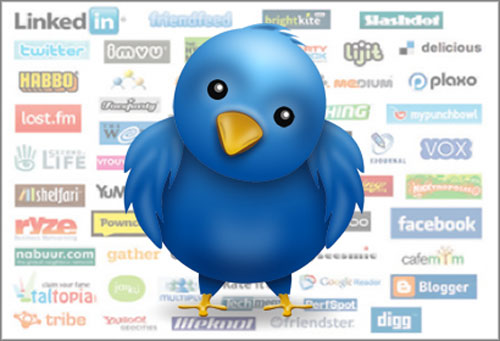 One of the sessions at news:rewired – media in motion will provide advice on social media optimisation.
The panelists – Nate Lanxon, editor, Wired.co.uk; Chris Hamilton, social media editor, BBC News; Martin Belam, user experience lead, the Guardian; and Darren Waters, head of devices and social media, MSN UK – will explain how they reach audiences with social media.
Here are 10 links to provide background reading and listening on interesting facts and figures on SMO:
1. How to: best post news on Twitter and Facebook
2. Top five tools to better time your tweets, from Mashable
3. How to time your Facebook posts to reach the most fans, from Mashable
4. Four winning strategies for social media optimisation, from Mashable

5. SEO is dead, and the new king is 'SMO', from PaidContent
6. Lessons from Auntie as @BBCNews goes human. This guide offers advice from news:rewired – media in motion speaker Chris Hamilton, who is social media editor of the BBC.
7. The dos and don'ts of Twitter hashtags, from TheNextWeb
8. Tweet late, email early, and don't forget about Saturday: Using data to develop a social media strategy, from the Nieman Lab
9. Martin Belam, information architect at the Guardian, will be discussing how people read articles shared by their friends using the Guardian's Facebook app, which was launched in September. Here is some background reading on how the Guardian's Facebook app is delivering 1m extra hits a day for the site.
10. Podcast: What is the best time and frequency to post to Twitter and Facebook?
January
05
2012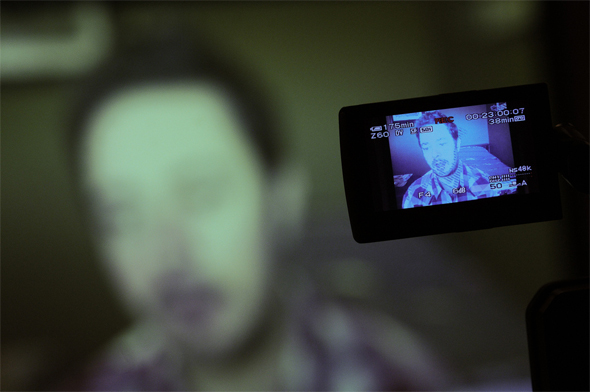 Reuters social media editor Anthony De Rosa's presentation being filmed at the last news:rewired conference
Ahead of news:rewired – media in motion next month, where one of the sessions will focus on online video journalism, this post offers some background reading on the subject, as well as a handful of expert tips/resources for producing top-notch footage.
The news:rewired panel will feature Christian Heilmann of Mozilla Popcorn; Adam Westbrook, multimedia journalist, blogger and lecturer and Josh de la Mare, editor of video, Financial Times.
There are plenty of resources online offering useful tips on producing different styles of video – in fact many of those are to be found on speaker Adam Westbrook's blog. Here are just some of his useful posts:
Adam also produced a how-to for Journalism.co.uk, outlining how to make online video storytelling work, using an example of his own work.
Another speaker on the panel will be Christian Heilmann who will discuss Mozilla's Popcorn Maker. As this Journalism.co.uk post explains, Popcorn Maker, which was launched last year at the Mozilla Festival, enables users to add external content, such as tweets, Flickr images, maps, videos from YouTube or Vimeo – without the need for coding.
More online video journalism resources/topical posts:
One of the main questions for publishers is what sort of video will be appealing to readers. In the video below by Beet.tv (itself a great example of online video publishing), Ann Derry, editorial director for video and television for the New York Times and Shawn Bender, editorial director for video for the Wall Street Journal online, answer the question: "Why do visitors hit the play button?".
May
27
2011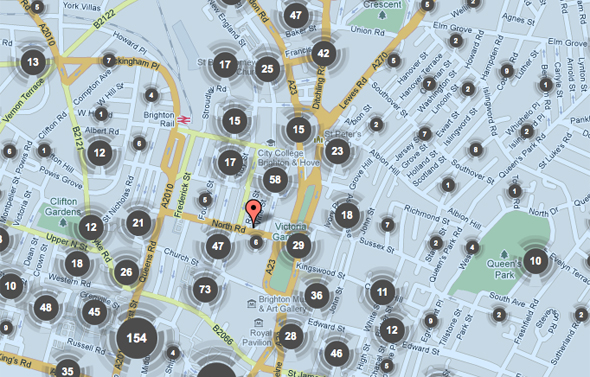 Open data is essential, but useless without context – that was the consensus at the local data session.
A lively debate took place, where delegates heard from a range of speakers and their attempts to fill the niche in local data, creating "open data cities" and encouraging transparency.
Greg Hadfield of Cogapp cited three key elements that were required to create an open data city.
"Data must be made available in a structured format, they must have a commitment to transparency and accountability, and be a city that thinks like the web," he said.
Hadfield also mentioned the Road Map for the Digital City, a project based in New York headed by Rachel Sterne intended to provide a comprehensive guide to make it the leading digital city.
He also referenced his own experience in trying to transform Brighton into an open data city, saying the only organisation who weren't part of a conversation that included councils, nhs trusts and businesses were the traditional media.
"Monolithic media is lacking in innovation, is organisationally dysfunctional, careless about readers, users and communities.
"It's guilty of continuous betrayals of trust at the expense of journalists, communities and shareholders," he said.
Philip John of the Lichfield Blog confirmed this view, saying that people who ran hyperlocal websites like his were often far more passionate about their local area than journalists who worked for local newspapers.
@philipjohn speaking at #newsrw by JosephStash
The Lichfield Blog was born out of connecting to the community and creating something more in tune with the people who live there.
"There is no point in having data unless you have context to go with it. If we're talking about journalism, we're trying to find a story," he said.
Chris Taggart and Jonathan Carr-West (of OpenlyLocal and the Local Government Information Unit respectively) both touched on the idea of not confusing technology with innovation.
"What matters is not the technology or the tools, but the uses that you put them to. This is the new emphasis on openness," said Carr-West.
He spoke about finding the right tool for the job, and not thinking there is a one-size fits all solution to finding and releasing data.
Taggart has a background in magazine journalism but identified the lack of local data that was available on the web when he started his OpenlyLocal project.
He spoke about the brilliant stories that journalists can find by digging in councils, and the new opportunities that open local data presented.
"The information is out there, but we have a lack of resources and journalists.
"The opportunity is out there, but we need people to chase it and follow it up," he said.
Could not load more posts
Maybe Soup is currently being updated? I'll try again automatically in a few seconds...
You've reached the end.