Newer posts are loading.

You are at the newest post.
Click here
to check if anything new just came in.
December
21
2011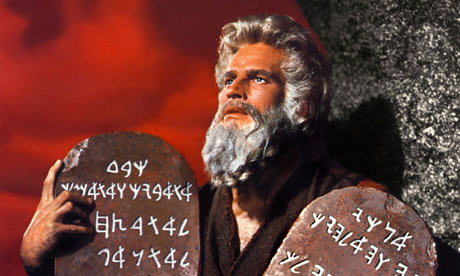 Tablets have been around for a while, it's time we finally learn how people use them.
Well, SND STL was amazing and is finally in the books. After a little recovery and catch-up-on-reading time, I've found my next side project: The Poynter Institute's new eye-tracking study, focused on tablet design and user experiences.
I remember when the previous eyetracking studies were released it was kind of like this kid on Christmas morning. I've regularly referred to them and re-read them throughout my career and now to be involved in the project now is amazingly humbling and exciting. The group involved in this round of research is like my fantasy journalism design team: Sara Quinn, Dr. Mario Garcia, Jeremy Gilbert, David Stanton, Rick Edmonds, Regina McCombs, Roger Black, Rusty Coats, Andrew DeVigal, Jeff Sonderman, Jennifer George-Palilonis, Michael Holmes, Damon Kiesow, Miranda Mulligan, Tor Bøe-Lillegraven, Nora Paul, Robin Sloan, and Matt Thompson.
Our focus this time around, tablets, are an interesting beast because they seem to marry dynamic and interactive content of the web with the portability and "lean back" nature of print or even TV experiences. Often lumped in with mobile devices, tablets are similar, but very unique in many ways. Mobile is always with you and very utility, speed-driven; tablets tend to be portable within the house and workplace, and early research shows that people tend to consume more content and for longer periods on them than either mobile or the web.
We're going to look at design challenges such as which view do people people prefer to consume content in most frequently – portrait or landscape.  Even in those two options, I suspect the behaviors from users on an 10-inch, letter-box shaped device like the iPad may differ greatly from those on a 7″ tablet, like the Kindle Fire. Or the type of content they're consuming will likely also change the results, from my personal anecdotal experience (and what I've observed in others), I tend to read text more frequently in portrait mode and video in landscape no matter what device. But that's just anecdotal.
There's lots to learn and this research will offer 'more than a hunch' solutions to help us all improve our products. Specifically, we'll focus on some of these issues and questions, which Sara spelled out in her original announcement post:
Tools and tasks: How intuitive can tablet navigation be and how long does it take to successfully complete a task?
Satisfaction: How happy are users with an overall experience and how does that impact their perception of the credibility of the source?
Comprehension and retention: Which forms help people to understand and remember what they have seen or read?
Business and revenue: What strategies might work for news organizations? For advertisers? For consumers? How might editors set up a newsroom to create content for a tablet product?
How you can help right now
Your questions - Share your thoughts, comments and suggestions on the Poynter Eye-Tracking research page on Facebook and follow along there to learn more about what we're learning.
Funding – The Knight Foundation and CCI Europe is helping kick in money, but the more funding, the more extensive research we can do. Please contact Sara about this at: squinn [at] poynter.org.
May
11
2011
Greetings Carnies!
For this installment of the Carnival of Journalism we're going to go ultra practical:
What are your life hacks, workflows, tips, tools, apps, websites, skills and techniques that allow you to work smarter and more effectively?
As a recovering RSS-aholic, (my Google Reader account peaked around 2,100 about a year and half ago, I've paired it down to 931 currently and am looking to drop that by a half this summer) I've always marveled at people like Robert Scoble who seems to be everywhere and tracking everything. Part of this is because he's an information hound, part social media addict and it's also part his job to be out there in the conversation with the tech industry. Tim Ferris interviewed him four years ago about his 600+ feeds and how he digs through them for good information.
In my effort to cull my RSS feeds, I've relied much more on social networks for network curation but in that transition I realized I was doing it wrong, again. This Winter while meeting with a group of news nerds talking about their workflows, most confessed that they read only a very small portion of their Twitter alerts. At this time, I was close to reading around 70-80+% (obviously that fluctuated but on the average day I'd hit that number or higher); almost everyone else in the room was in the 5-15% range.
So during 2011, I've tried to focus on finding more tools and techniques to help boost productivity and save time, while not compromising the quality of information/work completed. Everyone has different ideas on what makes their workflow work, and while sites like Lifehacker.com does a fantastic job, I believe journalists especially manage and filter a lot of information every day, so it would be fascinating to share some of our best practices with the JCarn community.
So for instance, what tools, plugins, apps and websites do you use to get the most out of the day?
For example, here are a few that I've tried at various times:
What work techniques and strategies have you learned over the years that help boost your productivity and effectiveness?
More examples of things I've tried to get you thinking:
Only use the "http://five.sentenc.es/" technique for (most) email responses (Or four or three or two sentences)
If it's not time-critical, try to focus on emailing people around 8-9 a.m. in the morning so it's at the top of their mailbox as soon as they get in, responses tend to be higher because they haven't developed email fatigue yet
Use the phone / IM for all quick messages, only check mail twice a day as Tim Ferris recommends in the Four-Hour Workweek
Other ideas?
Our deadline for publishing will be Friday, June 10th. I hope we can all help each other become better, more productive and informed journalists.
November
14
2009
Multimedia Super Hero, Western Kentucky University Professor, Fulbright Scholar and Multimedia Immersion Teacher, Josh Meltzer, sends word about one of his projects coming up in January, the Truth With a Camera Workshops in Quito, Ecuador. If you're interested in photojournalism and social justice, definitely check out this great opportunity, registration is open now and filling quickly:
Truth With A Camera workshops is pleased to announce and open registration for the next workshop which will take place in Quito, Ecuador from January 9-17, 2010. Registration is now open, and typically the workshops have filled up fast.

Our mission is to educate photojournalists, not only in current technologies, but in understanding cultural differences and similarities and to contribute to truth, ethics, and social justice.

Our goal is to reflect honesty, sensitivity, and intelligence in photojournalism, and to use these as tools to inspire, educate, and promote change in the world around us.

Through the workshops, photojournalists will experience international location coverage and develop an understanding of their social responsibility to provide a voice to all members of society while stressing truth and ethics in an effort to bring about social change.

With a population of 2 million people, the capital of Ecuador is one of the most modern in the country, although the presence of social inequality and the urban poor remain powerful reminders that thousands of people live below the line of extreme poverty.

This will not be a vacation. During this intensive week, you will work with Ecuadorian students from some of the best universities from across the country. At the end of each day, you will edit your images with some of the leaders in the field of documentary photography from the U.S. and Ecuador. Your work will be shared with our partnering NGOs, which gives you the opportunity for your work to stand as a witness and defense of the lives of your subjects. It is an opportunity to strengthen your skills while donating your work to an NGO at the same time.
Could not load more posts
Maybe Soup is currently being updated? I'll try again automatically in a few seconds...
You've reached the end.